VICTORY FELLOWSHIP CHURCH

(863) 533-6522  - 530 W Hooker St. - Bartow, FL 33830

www.victory-fellowship-church.org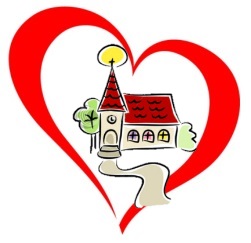 STATEMENT OF FAITH

        We believe:

The Bible is the inspired Word of God, a revelation from God to man.

There is only One True God, revealed as three persons:  Father, Son and Holy Spirit.

The Lord Jesus Christ is the Son of God, was born of a virgin, died on the cross, rose again on the third day and now sits at the right hand of God.

Man was created good, but fell to sin, ushering in both physical and spiritual death.

Man is saved by the shed blood of Jesus Christ through repentance and faith in Him.

In observing the ordinance of water baptism by immersion signifying the death, burial and resurrection of our Lord.

In observation of the holy ordinance of Holy Communion (The Lord's Supper).

In the baptism in the Holy Spirit following salvation with the initial physical evidence of speaking in tongues.

Sanctification begins with salvation and is a continual process throughout a believer's life.

The Church is the body of Christ and has a mission to seek and save the lost.

A divinely called and scriptural ordained ministry has been provided by our Lord for evangelization of the world and edifying of the body of Christ.

Divine healing is provided for in the atonement, and is the privilege of all believers.

In the blessed hope of the rapture of the Church; both those believers who have died and the living, prior to the return of Christ to Earth.

In the Millennial reign of Christ when Jesus returns with His saints at His second coming.

The devil and his angels, the beast and false prophet, along with all whose name is not written in the Book of Life, will be judged and consigned to eternal punishment in the Lake of Fire.

In the promise of a New Heaven and New Earth that Christ is preparing for all who have believed in Him.

In the gifts of the Spirit:  Word of Wisdom, Word of Knowledge, Discerning of Spirits, Faith, Miracles, Gifts of Healing, Prophesy, Tongues and Interpretation of Tongues.

In the Fruits of the Spirit:  Love, Joy, Peace, Long-suffering, Gentleness, Goodness, Faith, Meekness, and Temperance.

"The little church with a BIG heart!"